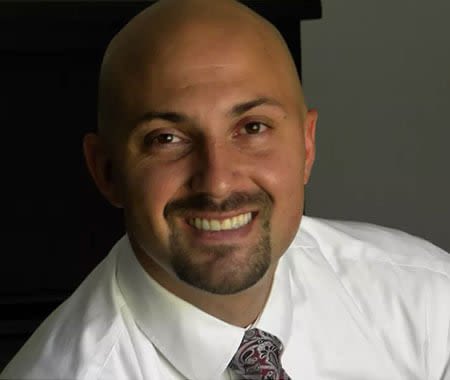 Living Life Fearlessly
You'll find me to be outspoken, and I enjoy the time spent with my clients. I'd never want to be reserved in representing your case because I believe it's important to get everything out there on the table. Confident and fearless, I value practicing open and honest communication with each other in order to help cultivate the best strategy for your situation.
This is one of the basic principles by which I've chosen to live my life. Throughout my undergraduate years at Brigham Young University - where I got my Bachelor's in History - and then during law school at St. Mary's University, this policy of openness has served me well in creating beneficial relationships that last. It's been gratifying to watch my personal and professional lives benefit from a simple projection of friendliness.
People Need Face Time, So I Give it to Them
As an attorney, I enjoy running a small firm where I can speak one-on-one with you as frequently as needed. Getting to know you and your story is the best part of my day because it adds a sense of purpose to the work I do for you. Even though I love the feeling of accomplishment that comes with getting everything done and being prepared for mediations or hearings, just knowing I'm doing significant good in your life drives me to be one the best.
Whenever I realize I'm representing people during one of the most significant events and times of their lives, I'm floored. Here's to their bravery!
During the course of my attorney-client relationships, we form a bond of trust. Your trust in a child custody case, for example, is a plain sign in my book that I hold a great responsibility in determining how much time you get to spend with your child. I take this trust very seriously, and I'm motivated to succeed for you, no matter the cost.
Family Law Extends Into Other Areas
My deep interest in my clients' well being may also be the reason I'm primarily interested in family law, and why I eventually gravitated toward an area where I could make a difference for betterment of people within a family unit. I found family law interesting because it has a way of cutting across many other areas of the law and creating quirks in the cases, which I find fun to sort out since I'm a curious person.
Come to my office for representation and I will do everything in my power to achieve your best outcome, whatever your case may be. Schedule a consultation, and I'll be happy to lay out all your options so you become empowered enough to choose your own outcome.
Bar Admissions
Education
St. Mary's University — Juris Doctor — 2014

Brigham Young University — Bachelor of Arts in History — 2010