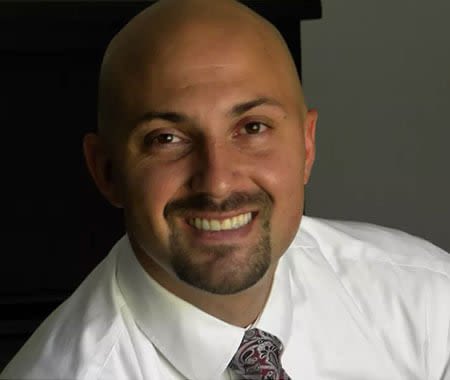 Living Life Intentionally
I try to be a straightshooter. Sometimes this means I say things that rub the wrong way. But my job is to help you with problems, and sometimes that starts with some tough medicine. We have to know what the strengths and weaknesses of your case are. Once I get on the same page with a client, we are ready to work side by side for the best results we can get. I value practicing open, honest, yest respectful, communication with my clients, opposing attorneys, and judges.
Many people let life happen to them. But I believe we have power and agency to make our own choices and help shape our own future. I try to empower my clients to take responsibility and control of their life as much as they can, even when they are dealing with someone who is trying to destroy their life. This is one of the basic principles by which I've chosen to live my life. We have power. So it is important how we use it.
People Need Face Time, So I Give it to Them
As an attorney, I enjoy running a small firm where I can speak one-on-one with you as frequently as needed. Getting to know you and your story is the best part of my day because it adds a sense of purpose to the work I do for you. Even though I love the feeling of accomplishment that comes with getting everything done and being prepared for mediations or hearings, just knowing I'm doing significant good in your life drives me to be one the best.
Fighting for your family is one of the most difficult things you can do in this life, and one of the most fulfilling things I can do for you.
During the course of my attorney-client relationships, we form a partnership. Our firm knows the law, but you know your spouse. It takes communication and understanding for us (as a team) to create a strategy that your understand and can believe in. We take this team effort very seriously, and are dedicated to explaining this process and decisions to you every step of the way.
Family Law Extends Into Other Areas
My deep interest in my clients' well being may also be the reason I'm primarily interested in family law, and why I eventually gravitated toward an area where I could make a difference to improve people's lives within a family unit. Family law is interesting because it has a way of cutting across many other areas of the law and creating quirks in the cases, which I find interesting to help other people sort out these problems in there lives.
Call for a free consult and I will do everything in my power to achieve your best outcome, whatever your case may be. Schedule a consultation, and I'll be happy to lay out all your options so you become empowered enough to choose your own outcome.
Bar Admissions
Education
St. Mary's University — Juris Doctor — 2014

Brigham Young University — Bachelor of Arts in History — 2010